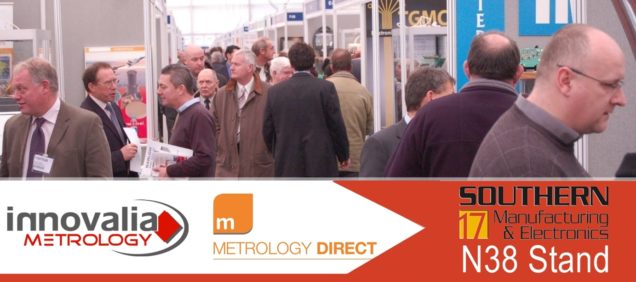 Innovalia Metrology is able to adapt to different markets and evaluate the needs of each customer. The commitment to internationalization is solid and year after year, Innovalia Metrology has more partners that introduce M3 in different countries.
2017 starts with an important collaboration between Metrology Direct and Innovalia Metrology. Metrology Direct, one of the UK's leading metrological solutions providers, has become the official Innovalia Metrology provider in the UK. The alliance between these two leading companies, certainly opens many expectations and reaffirm their role as ambassadors of Metrology 4.0
From the 21st to the23rd of March, at the N38 stand, Metrology Direct and Innovalia Metrology, will present M3 Hybrid at the renowned Southern Manufacturing.
M3 Hybrid has simplified the process of reading and measuring parts by combining two methods of point acquisition: 3D contactless scanner thanks to Optiscan and probe that allow us to work in the same workflow. In addition, with M3 Software: Multisensor dimensional metrological software designed to work both in plant and laboratory, we are allowed to do measurements of any piece, faster and with more accuracy.
We look forward to seeing you at Southern Manufacturing on March 21, 22 and 23!